select your Course and time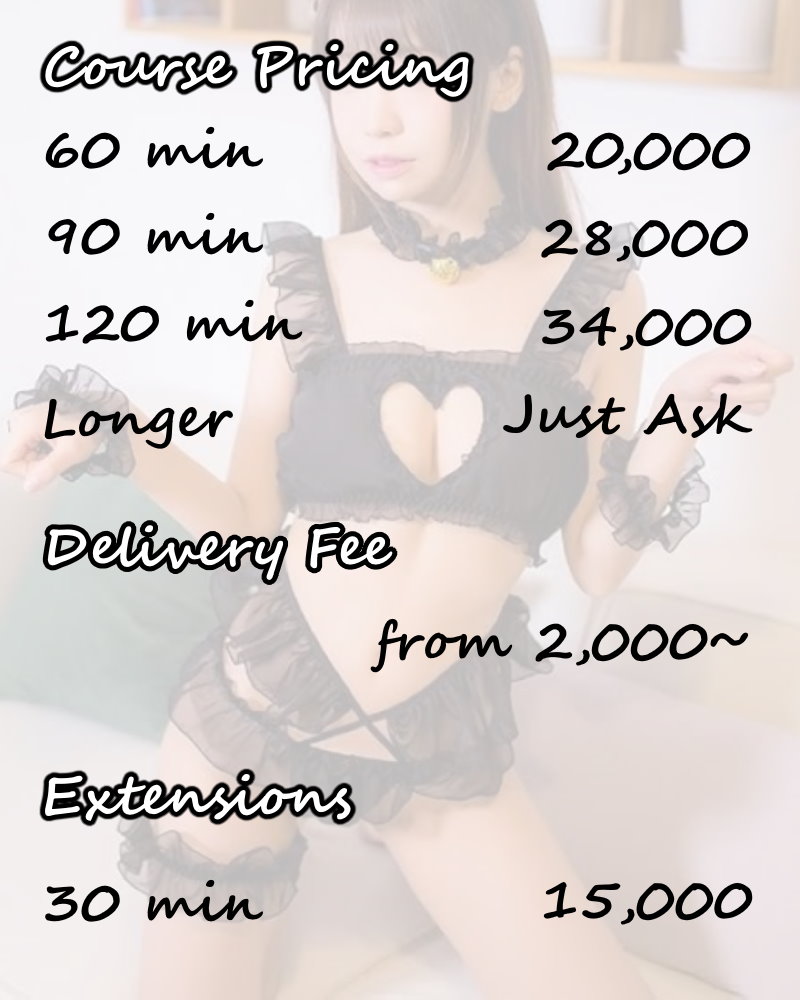 Payment can be completed in cash when the girl arrives, and should be given to her upon entry to your room.
We also accept most foreign currencies (but of course prefer Yen), just let us know what currency you would like to pay in and we will provide the amount payable. As we don't have change for most foreign currencies, any change will be provided in Japanese Yen.
Some Notes
All of our prices are all-inclusive, no hidden fees and charges to be paid upon arrival.
The only person you will see will be your therapist (we don't send other employees to collect money etc)
If you are staying outside the Tokyo metropolitan area, there may be a delivery surcharge incurred. If this is required, you will be informed during your booking.